I would just like to say a very big thank you for taking such good care of my wife's vehicle issue. I absolutely was convinced this warranty was a fluke until we actually had to use it. I am amazed at the speed and efficiency the claim was handled. It was so simple; a call from us and a call from the repair shop-done! The manager of my repair shop was so amazed he wants to become a referred shop for you guys! I also wish to thank whoever she talked to for being so kind and helpful in explaining the process and helping her describe the problem, as she is not so mechanically inclined. Thank you.
Michael G.
Thank you very much for taking care of my problem with my wife's Audi A-6. It makes me feel very comfortable having a service agreement with your company. I will certainly tell my friends of your prompt care.
Paul G.
I wish to express my thanks for the prompt response toward my two claims with your company. I was very skeptical of these extended warranties because of all the negative things I have heard about them. Because of the no hassle way your company handled my claims. I would be happy to recommend your warranty to anyone wishing the same!
Robert B.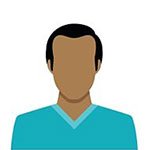 In the business world of "let the buyer beware" your company has earned my respect. When we purchased our Cadillac SLS we were asked if we wanted to buy an extended warranty. The new car factory warranty was about to expire. We thought it was the prudent thing to do. It was a wise decision. I am so happy to report that your company has expedited every claim with a minimum amount of time spent negotiating the "fine print" in the contract. I appreciate your business ethics. Congratulations for earning a "5 STAR RATING" from this satisfied customer.
Dave D.
Just a note to thank you for the way the repair was handled on my Ford Windstar. This is the first time I have ever had a service agreement. It was a very pleasant experience the way it was handled. I would recommend your company to anyone!
Randy W.
This is to thank you for your prompt and courteous response to the recent problem with the transmission in our 97 Buick Le Sabre. We just wanted to let you know how much we appreciate your service. Your name, AUTO SERVICES, says it all!
Earnest & Joan P.
Just a quick note to say THANK YOU for helping me get back on the road! Everyone at Auto Services was very professional and I truly appreciate all your time and effort on my behalf. Thanks again for a PROFESSIONAL JOB!!!!
Tamilla H.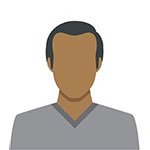 I purchased a warranty from your company at the same time I purchased a 1999 Cadillac Eldorado with 33,000 miles on it. I took my vehicle in for service on some repairs and advised the Service Manager that I had a warranty with Auto Services. He contacted your company and advised me that he had dealt with many warranty companies but never one as considerate, co-operative and as fast as your company! "YOU ARE THE BEST" are his words and mine as well. I will and I do recommend your company! Your warranty is complete and your service is terrific! I can only add my thanks for a job well done.
Walter S.